WELCOME TO #LCPSUNWRAPPED
A two day festival of online content for the event industry
Help us support the NSPCC– All content is of course free to view, however if you would like to make a voluntary donation to our charity partner the NSPCC for taking part in the event we would be extremely grateful.
Please select the content sessions you would like to view below.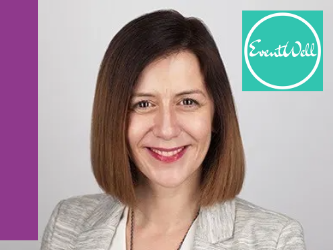 Roundtable: Dealing with remote working as an #eventprof
Helen Moon founder of Event Well chair's this roundtable session sharing ideas and chatting through some of the techniques and routines #eventprofs have implemented to get through this uncertain period.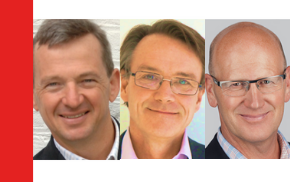 Events will return. But how and when?
Join industry expert Mike Kershaw in conversation with Sam Gill, Founder of Story Events and Richard Waddington, Chair of The Event Market Association, as they discuss and predict the timing and future shape of the event industry's return to some level of activity in the latter half of 2020…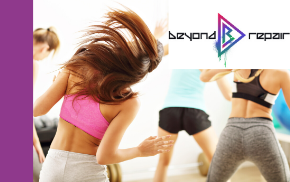 Get the blood pumping with this fun session mixing fitness with dance. No previous dance experience needed…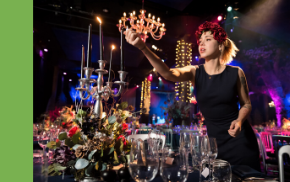 2020's Best London Venue Christmas Themes
Join Story Events and Venue Search London as they share their picks on the best themes available in London for your 2020 Christmas Party…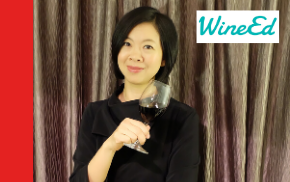 "Unwined" with WineEd "How to taste wine like a pro"
WineEd's Head of Training, Leona De Pasquale, will talk you through "how to taste wine like a pro" and there will be some fun quizzes to put your wine knowledge to the test. Join in with a glass of wine of your choice (or not) and unwind with WineEd…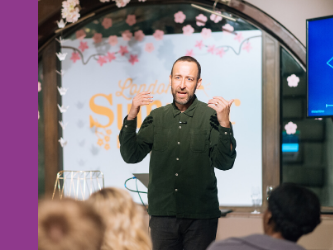 "Overcoming Creative Fear" with Richard Holman
We live in uncertain times. In this inspirational and entertaining talk  Richard Holman, an authority on creative thinking, traverses sport, science, art, music and criminality to discover simple principles to enable you and your business to stay creative, no matter what the future may bring. Along the way, you'll discover what we can learn from Boris Becker's tongue and why dolphins take drugs.…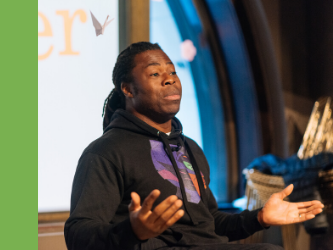 "Overcoming Obstacles and Achieving your Dreams" with Ade Adepitan
Join Paralympic wheelchair basketball player and renowned British television presenter Ade Adepitan as he draws on his own personal experiences of adversity, success and teamwork.
After losing the use of his legs as a result of childhood polio, he did not give up on his dream to become an Olympic athlete, Ade's inspiring story shows that "If you believe in yourself, anything is possible"…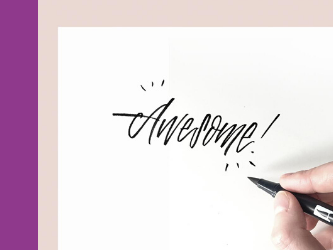 Master Brush Lettering
Join graphic designer Anne Michelle as she talks you through using basic brush lettering techniques to create letter artwork, or jazz up your writing!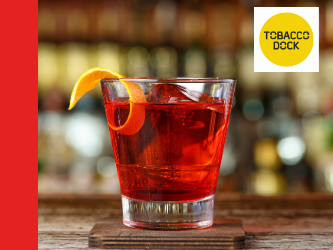 Making the Perfect 'Old Fashioned'  
In this fun and easy cocktail session Seb Finn mixologist from Tobacco Dock will teach you the best technique for making the perfect 'Old Fashioned'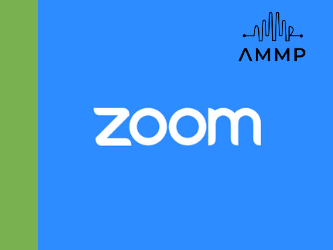 Becoming a pro on Zoom 
Want to be the envy of your peers? Join the team from AMMP as they give you the best tips and tricks on becoming a Zoom pro.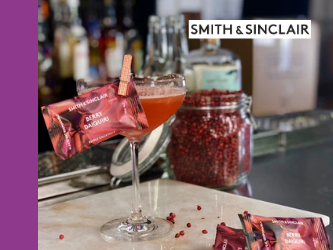 Mastering the Daiquiri with Smith & Sinclair 
In this session Emile Sinclair himself will teach you how to add a touch of festive sparkle to the Daiquiri with a unique Smith & Sinclair twist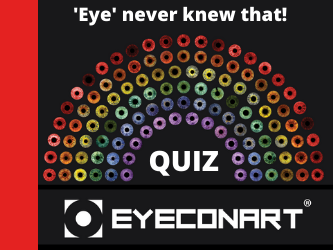 QUIZ – 'Eye' never knew that!
The team at EyeConArt have put together a fun and interactive quiz related to their expertise, you guessed it, eyes..
WIN A PRIZE: Two lucky winners will receive a private commission worth £180 each with EyeConArt professional photographers. Plus  everyone that enters will get a copy of EYECONART's brand new, super-cool and very interesting fact sheet about what makes your eye unique.