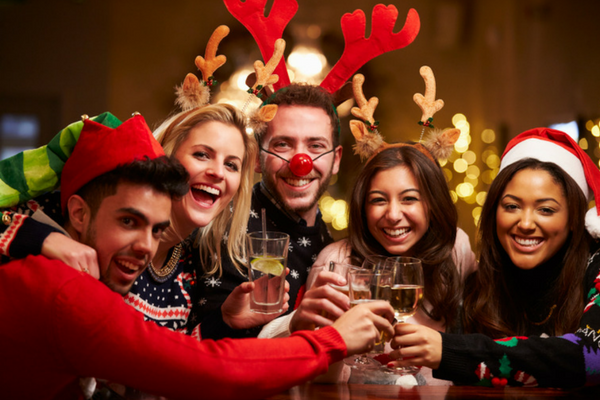 Christmas Party Survey reveals bouyant market
The results of Venue Search London's recently published 2019 London Christmas Party Survey reveals that 99% of those holding Christmas Parties in London last year plan to hold parties in the 2019 season.
The survey of over 300 corporate buyers covered the party choices of over 39,000 guests in the 2018 season, with a total spend of £3.6m, with the average spend per guest showing a year-on-year increase of 4%, to £92.51 + VAT.
The full findings from the 2018 season and key trends in buyers intentions for this year will be revealed in Venue Search London's seminar at the  London Christmas Party Show on May 14th and 15th.
Other key trends include:
63% of parties are now held at restaurants, bars and clubs (up from 56% in 2016), with a reduction in those choosing a more formal seated meal from 60% to 52%. Both of these point towards the ongoing trent to more informal seasonal celebrations.
Thursdays and Fridays remain the most popular nights for Office Christmas parties in London, which now account for 73% of the total market. There is also an increasing trend towards lunchtime events, now representing 22% of the total Christmas events market.
Corporate buyers using free Venue Finding companies to help them find the best venues on their preferred dates is showing a dramatic increase, with 35% planning to use their services in 2019, (up from 12% in 2018).
Venue Search London will be publishing the full Survey results after The London Christmas Party Show, where event agencies and corporate buyers can meet over 150 London venues and event suppliers. Register for your free ticket today!