WELCOME TO THE 2019 SEMINAR PROGRAMME
This years' seminar programme includes talks on fostering a creative culture in events, top new venue openings, adding charity to your events and more. Check out the full programme below…
We also have added some creativity workshops to this years Show. Click here to view the workshop programme.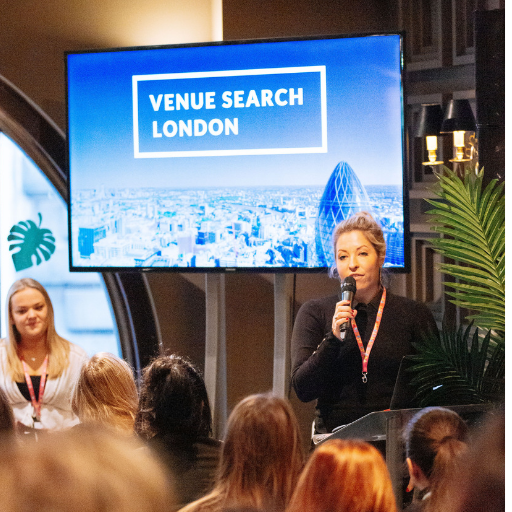 9.30AM: Corporate Buyer's Day, Wednesday 15th May
LONDON'S TOP NEW VENUE OPENINGS
Join Venue Search London as they reveal the newest London venue openings on the market. The team will also be presenting some of the key findings of the 2019 London Christmas Party Survey highlighting the latest trends in buyer preferences, budgets and venue and catering styles
Speakers: Venue Search London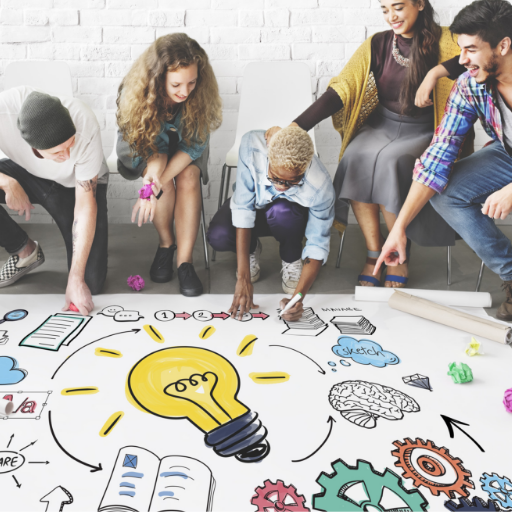 11AM: Corporate Buyer's Day, Wednesday 15th May
KEY NOTE: FUTURE-PROOFING YOUR EVENTS; CREATIVITY, MINDSET & TECHNOLOGY sponsored by Speakers Corner
The events industry relies on creativity, excellence, resourcefulness and innovation to consistently deliver ROI to clients.
Are we however realising the full potential within our teams? This seminar will outline how event professionals, can encourage creativity and foster a creative culture to continually exceed expectations.
Speakers: Caleb Starkey
Caleb Storkey is a serial entrepreneur, international speaker and consultant. Co-author of Futureproof – How To Get Your Business Ready For The Next Disruption and Founder of Storkey Media (an integrated marketing agency), Caleb has worked with a wide range of businesses, from multinationals to highly disruptive and rapid growth tech start-ups.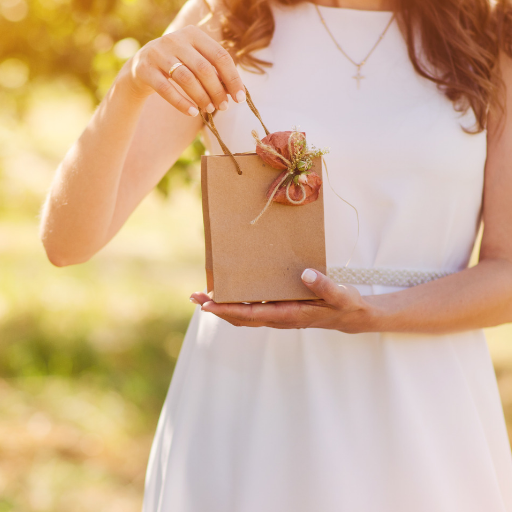 1PM: Corporate Buyer's Day, Wednesday 15th May
CREATING LASTING EXPERIENCES IN EVENTS

Centred around 5 key themes, this seminar will discuss engaging your guests before the event, taking steps to tailor elements to the individual, delivering a consistent message, how sometimes less can be more and how all of that can be tied together to create memories that will leave your guests wanting more.
Speakers: Vicky Thomson and Emily Stone, Founders of Gilded Bee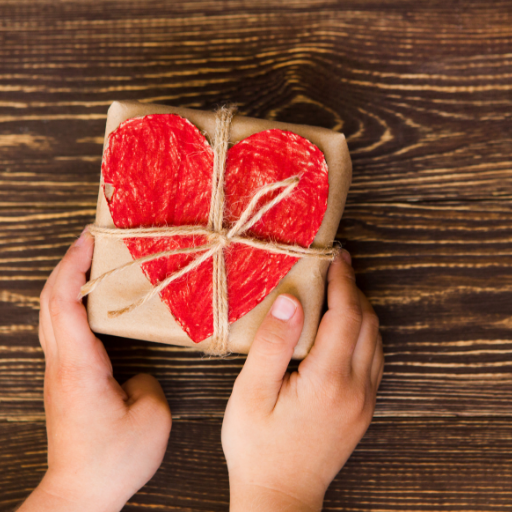 2PM: Corporate Buyer's Day, Wednesday 16th May
DONATING DIFFERENTLY: QUICK AND EASY WAYS TO GIVE BACK THROUGH YOUR EVENTS
Top tips and helpful techniques on adding charity elements to your events
Panel session hosted by: NSPCC
Panelists
Nikki Donohoe – Head of Special Events, NSPCC
Kim Townsend – Business Partner, The Lighthouse Company
Anita Howard – Managing Director, ICE Awards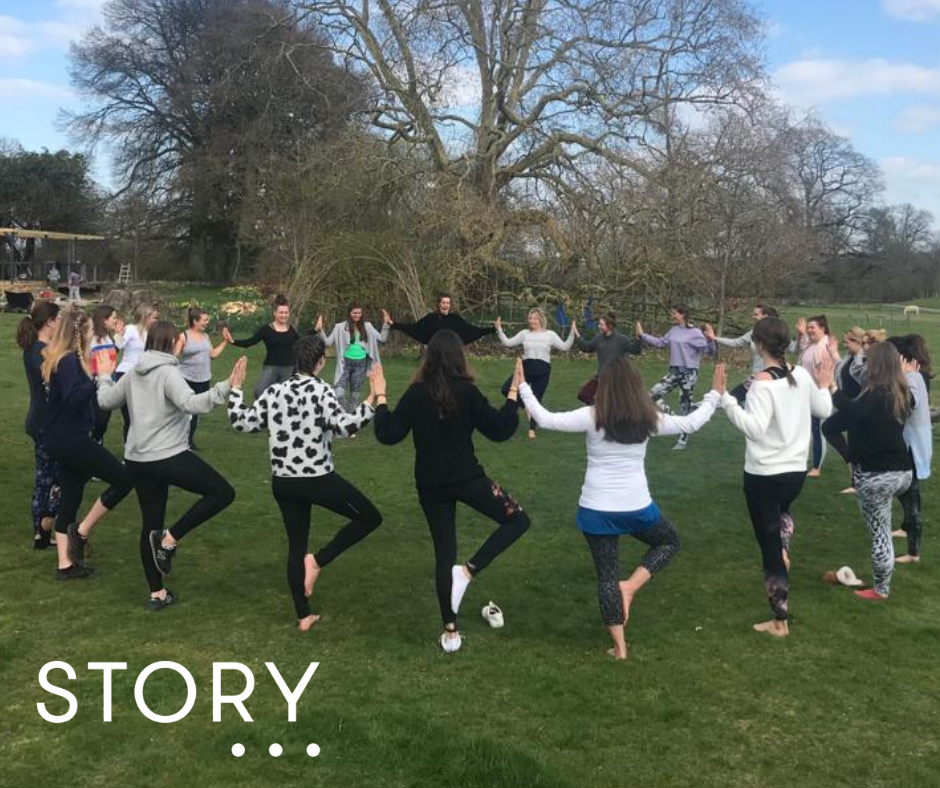 3PM: Corporate Buyer's Day, Wednesday 15th May
TELLING A GREEN STORY: A JOURNEY TO EVENT SUSTAINABILITY
Outlining their ongoing journey to event sustainability. Story Events will give helpful hints and tips as well as top recommendations of the most sustainable venues and suppliers on the market.
Speaker: Story Events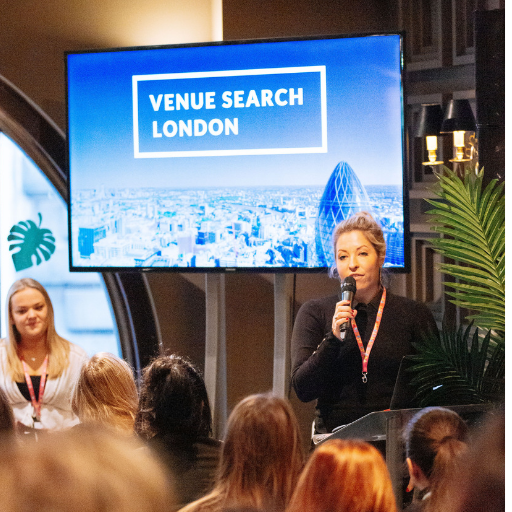 4PM: Corporate Buyer's Day, Wednesday 15th May
LONDON'S TOP NEW VENUE OPENINGS
Join Venue Search London as they reveal the newest London venue openings on the market. The team will also be presenting some of the key findings of the 2019 London Christmas Party Survey highlighting the latest trends in buyer preferences, budgets and venue and catering styles
Speakers: Venue Search London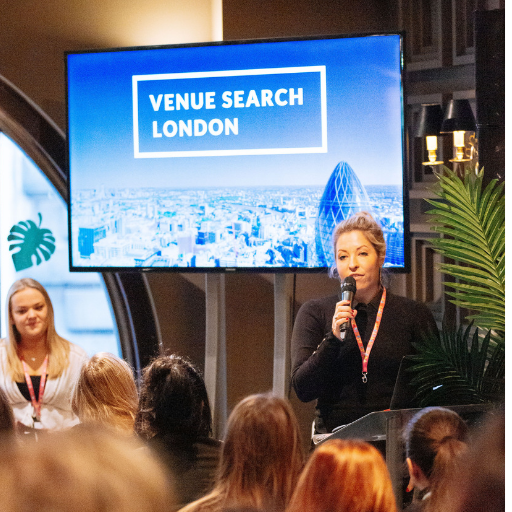 5.30PM: VIP Evening, Tuesday 14th May
LONDON'S TOP NEW VENUE OPENINGS
Join Venue Search London as they reveal the newest London venue openings on the market. The team will also be presenting some of the key findings of the 2019 London Christmas Party Survey highlighting the latest trends in buyer preferences, budgets and venue and catering styles
Speakers: Venue Search London