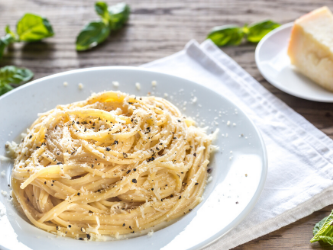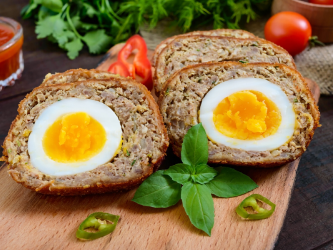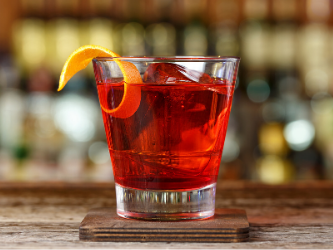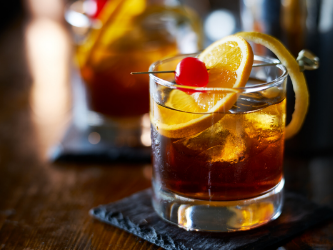 A gift of food & drink from our exhibitors
Something the lockdown has given us time to reflect on is just how many amazing people and expertise we have in the event industry. As well as all the things businesses in our industry are doing to support key workers at this crucial time there are also some very creative people who are keeping us entertained during this uncertain period.
We didn't have to look far to gather some such fun from our own London Christmas Party Show exhibitors.
If you have found you inner Nigella or Jamie Oliver during this lockdown you may want to add the following recipes to your repertoire. Or if you are yet to venture into the joys of home-cooking, some of these recipes are simple yet delicious and a great place to start. Thanks to the teams at Incipio Group, Chucs Restaurants, All Star Lanes & Apex Hotels for donating these fab recipes.
Enjoy…
FOOD RECIPES
RECIPE 1
The Scotch Egg Challenge – courtesy of Incipio Group
The perfect home-pub side weapon. The Scotch Egg.
Get creative! Break the rules. Pimp it up with different meats, coatings and garnishes.
Ingredients
6 Eggs
750g sausage meat – strip the meat out of pre-made sausages if you can get standalone meat.
For Veggies – 6 DEFROSTED Quorn Sausages – see extra step below also.
50g of Dijon mustard
5g of Parsley, chopped (Fresh is best but dried from the cupboard will do)
5g of Chives, chopped (Fresh is best but dried from the cupboard will do)
Salt
Pepper

For the coating

2 eggs, beaten
Flour
Breadcrumbs
Method

Step 1. Boil the eggs for 5 mins then refresh in ice cold water to stop the cooking process. Set aside for about 20 minutes
Step 2. Peel and dry the eggs – be incredibly careful when doing this as they will be soft and fragile
Step 3. In a large bowl, combine the sausage meat, mustard, herbs and seasoning
Step 3. (for veggies) Break up the Quorn Sausages and place them into a food processor with two egg yolks, blend until smooth. Add 150g of the breadcrumbs and continue to blend until all the crumbs are incorporated into the mixture, refrigerate for 30 minutes
Step 4. Divide the mixture into even portions, roll into balls and space out on a sheet of cling film. Lay another sheet on top. Flatten out into round patty shapes using a rolling pin until the patties are around 1cm in thickness
Step 5. Dust the boiled eggs with flour and place each onto a patty. Wrap the mix evenly around the egg so it is completely sealed. Place in the fridge for about 1 hour to firm up
Step 6. Once set, roll in flour, then beaten egg, then breadcrumbs. Make sure the eggs are evenly coated
Step 7. Preheat a sturdy, high walled pan with vegetable oil to 180°C (PLEASE be incredibly careful with this! Keep an eye on the oil and the gas, if you have temperature probe use it, do not leave a pan of oil on full blast a long time. Get the oil hot and then ease off on the gas.
Step 8. Carefully lower the scotch eggs into the fryer and cook until golden and crisp. This should take about 5–6 minutes
Step 9. Drain on kitchen paper and season with sea salt. Cut and Serve!
RECIPE 2
Cacio E Pepe (cheese & pepper), the ultimate comfort food – courtesy of Chucs Restaurants
Ingredients (serves 2)
200g Spaghetti
80g Grated Pecorino
20g grated Parmesan
80g Unsalted butter
Freshly Milled Black Pepper
1 Bay Leaf

Method 
Step 1. Heat a large pan of water for your pasta – add plenty of salt
Step 2. When the water boils, add the Spaghetti (it will be ready in 10 minutes so get working on that sauce)!
Step 3. Take a large pan & grind in 1/4 teaspoon of black pepper. Toast for 1 minute to release the flavour.
Step 4. Add a ladel of pasta water & the bay leaf.
Step 5. When it boils, add the butter & simmer until you have an emulsion.
Step 6. Add the parmesan & pecorino. Whisk vigorously until you have a smooth sauce. You may need to add more pasta water.
Step 7. When the pasta is 75% ready, lift into a colander. Reserve some of the pasta water. Allow the pasta to cool for a minute before adding it to your sauce.
Step 8. Turn the pasta in the sauce until thickly coated. You may need to adjust the sauce with the reserved pasta water. Check the seasoning and serve
DRINKS RECIPES
RECIPE 1
Negroni All Star – courtesy of All Star Lanes

Ingredients
25ml orange flavoured liqueur (our choice is Grand Marnier)⠀
20ml Campari⠀
25ml vermouth (our choice is Martini Rubino)⠀
2 dashes of chocolate bitters⠀
Orange peel twist⠀
Method ⠀
Step 1. Add all ingredients into a rocks glass⠀
Step 2. Stir until combined⠀
Step 3. Add ice and garnish with an orange peel twist
RECIPE 2
The Old Fashioned– courtesy of Apex Hotels
Ingredients (serves one)
60ml bourbon whisky
2 tsp sugar syrup (or 1 tsp granulated sugar)
1 or 2 splashes of bitters
splash of still or soda water (optional)
orange rind or maraschino cherry
Method
Step 1. Pour your ingredients into a cocktail shaker
Step 2. Stir over ice, strain and serve in a short glass or tumbler
Step 3. Garnish with orange rind or a maraschino cherry