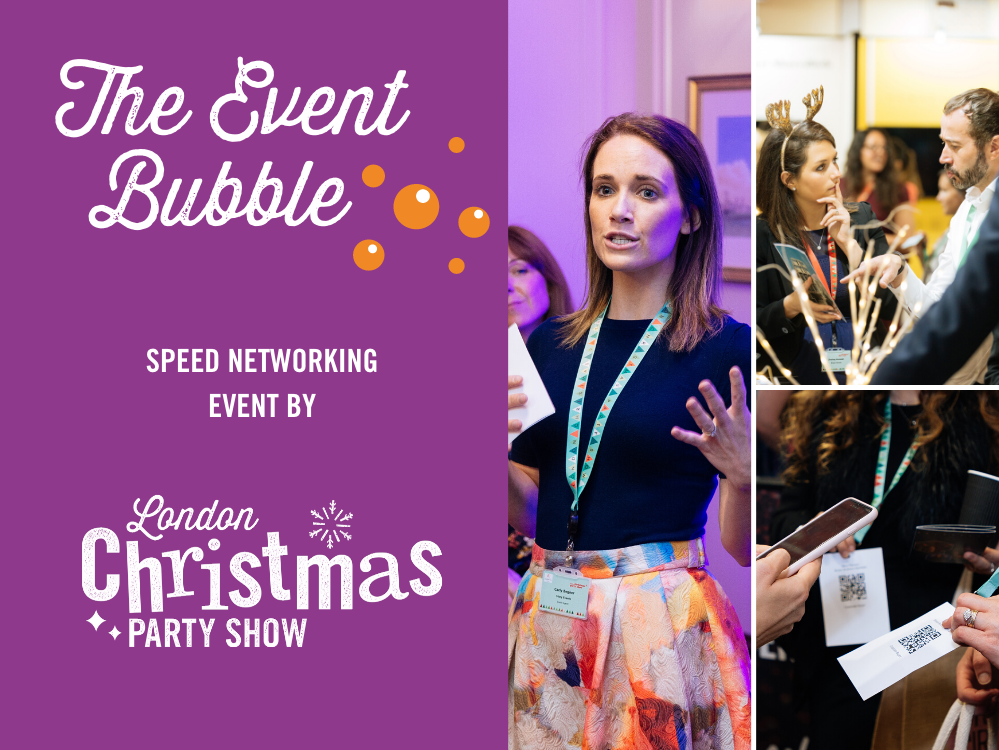 New Socially-Distanced Networking Event Announced for October 2020
Following the announcement by the government on Friday 17th July 2020, confirming that exhibitions and conferences will be permitted from the 1st October 2020, Story Events (organisers of the London Christmas Party Show) are delighted to present a new event concept intended to get the London event market moving.
CLICK HERE TO DOWNLOAD THE EVENT BUBBLE BROCHURE
The Event Bubble, taking place at Shoreditch Town Hall on 6-8 October 2020, will bring together top event buyers with event venues for socially distanced speed networking meetings. Each day of the event will focus on a different venue category and visitors will be matched with exhibitors based on their event requirements. The event days will be split as follows:
6th October: Venues for 50 – 150 (standing)
7th October: Venues for 150 – 300 (standing)
8th October: Venues for over 300 (standing)
Story Events main objective is to put on an event that is both safe for visitors and exhibitors while at the same time delivering maximum ROI to the venues in attendance. A total of 40 top event buyers per day will be selected to attend the event in person but there will also be a hybrid virtual event running alongside the live event. This will be open to all event buyers and is intended to give exhibitors maximum reach in the safest way possible.
For more information on The Event Bubble please either download the event brochure or contact the team today on [email protected].