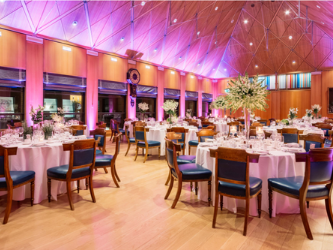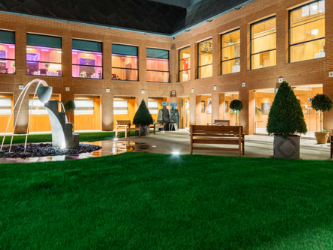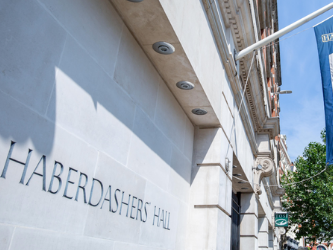 New Venue Announced for 2022
The London Christmas Party Show is back and we are finally able to host it at Haberdashers' Hall…
Some of you may remember our plan to host the London Christmas Party Show at Haberdasher's Hall for our 2020 event, which unfortunately had to be cancelled. We are so excited to be able to host the Show here for 2022! Haberdasher's Hall will allow us to grow the Show and allow more space for our sold-out seminars and other exciting content. Our installation will include a beautiful marquee in the Hall's stunning courtyard, linking to other rooms within the building.
The current Hall, opened by Her Majesty The Queen in 2002, is the fourth residence of the Company, which can trace its roots to Medieval times.
Members were haberdashers by trade. They sold ribbons, beads, purses, gloves, pins, caps and toys and in 1502 were joined by the hatmakers' fraternity. Thereafter there were two types of haberdasher: haberdashers of hats and the original haberdashers of small wares.
Throughout six and a half centuries it has moved away from its historical involvement in the trade of haberdashery and developed into a significant supporter of schools and education in England and Wales.
The new Hall is available for private hire for weddings, meetings and receptions, with the catering and event reservations contract transferring in April 2020 to Graysons, one of the UK's most innovative caterers, who have added the Hall to their growing portfolio of London venues. The Show team look forward to working with them and the Company to deliver an exciting first Show in our new home.