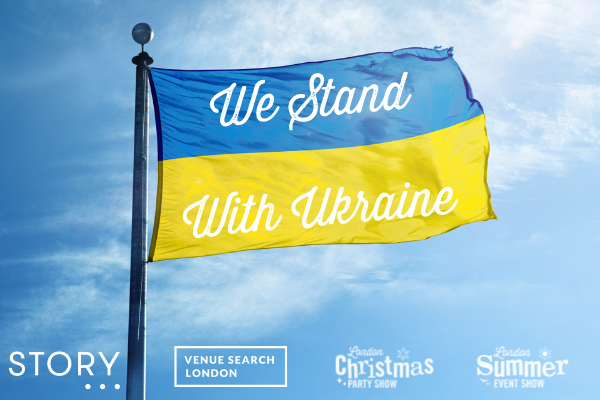 Help us support Ukraine
Story Events have been supporting the UK Government backed appeal for the last two months and, in the light of what increasingly appears to be a long-term conflict, it seemed the most appropriate charity to support at the London Christmas Party Show.
It remains hard for all of us at Story (and the wider events industry) to be discussing company celebrations with the huge hardship faced by so many of Europe's Eastern border, with over 5 million people now having fled Ukraine, leaving behind jobs, belongings and loved ones, they now face an uncertain future.
Intense conflict is threatening the lives and livelihoods of civilians across Ukraine, with another 7.7 million people displaced inside the country. Families have been separated. People have been injured. Lives have been lost. Homes have been destroyed or are unsafe to live in. Critical infrastructure such as health facilities, water supplies and schools have also been damaged or destroyed.
At Ukraine's western borders, huge numbers of people continue to arrive with only what they can carry. In many places there are long waits to cross and scant facilities waiting for them on the other side.
DEC charities are active in Ukraine and neighbouring countries meeting the needs of all refugees and displaced people and your donation might support:
£30 could provide essential hygiene supplies for three people for one month
£50 could provide blankets for four families
£100 could provide emergency food for two families for one month
Story Events will be making a donation for every visitor that attends the Show and you will also be able to support the Appeal with at a donation point at the event.
If you would like to find out more, or to make a direct donation, please visit https://www.dec.org.uk/appeal/ukraine-humanitarian-appeal