The event is split into two days depending on whether you are an Event Agent (Organise external events on behalf of clients) or a Corporate Buyer (Organise internal events for your company).
VIP Evening (for Event Agents): 4:30pm – 8:30pm, 12th July 2022
Corporate Buyers Day 1: 8.30am – 5.30pm, 13th July 2022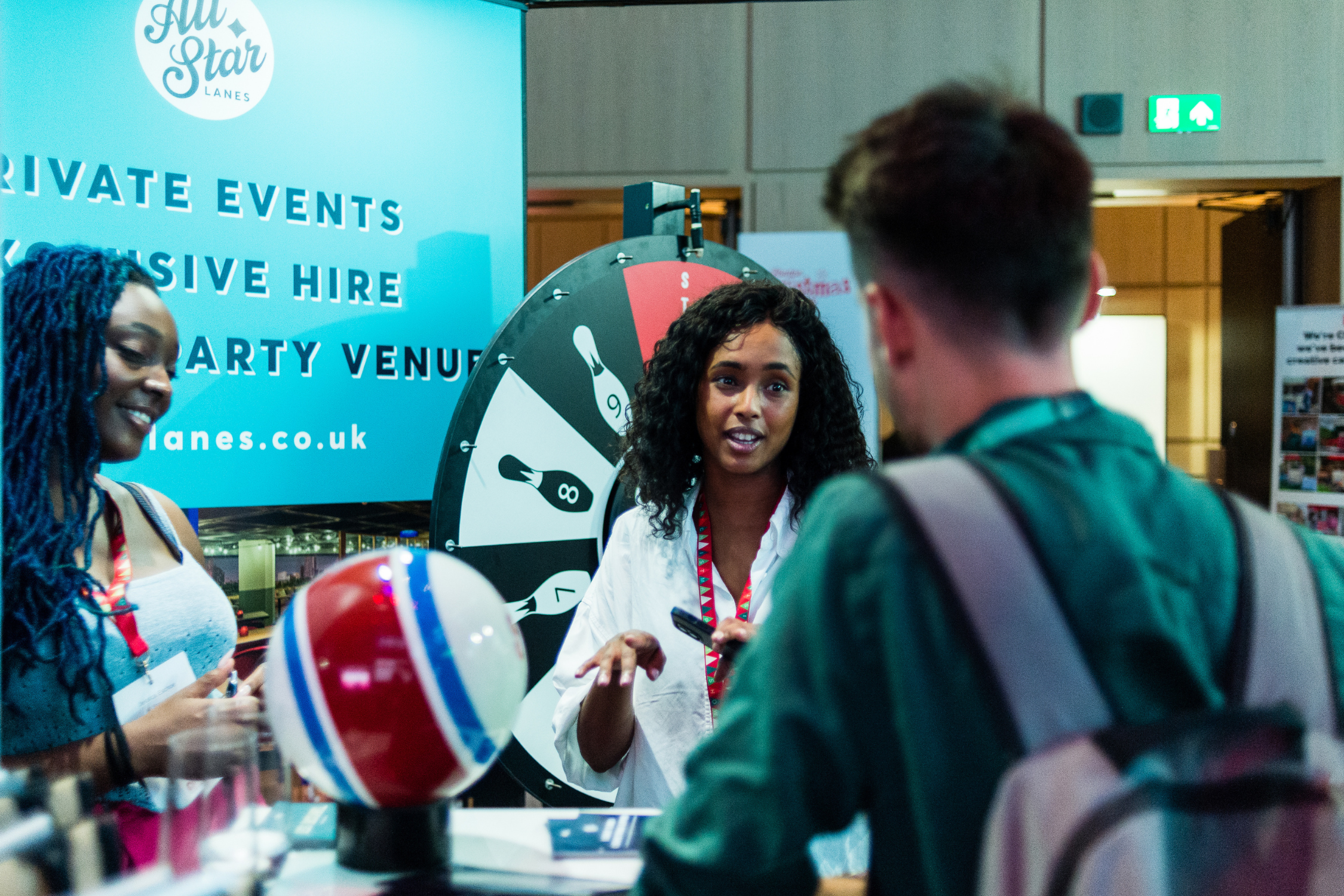 VIP Evening (for event agents)
Date: Tuesday 12th July 2022
Time: 4.30pm – 8.30pm
Venue: Haberdasher Hall
Closest Tubes: Barbican, St Pauls, Chancery Lane
Meet event venues and suppliers that will inspire your next event
Learn something new at one of our seminar hosted by industry experts
Relax and enjoy the festive atmosphere we have created with a plethora of great food and drink to sample free of charge
Get creative and learn a new skill by taking part in one of our hands-on workshops
Corporate Buyers Day 1
Date: Wednesday 13th July 2022
Time: 8.30am – 5.30pm
Venue: Haberdashers Hall 
Closest Tube: Barbican, St Pauls, Chancery Lane 
We understand that as an Event Agent you are incredibly busy running a number of events for your clients and therefore staying abreast of new venues, key industry trends and the latest experiential offerings, that add a touch of magic to any event, is crucial to your business.
As an event agent, you will have the chance to meet with stand holders who have specialists on hand that understand your requirements, as well as sampling the latest new summer food ideas whilst sipping on fine cocktails and champagne and meeting with friends and colleagues.