PLAISTERERS' HALL IS THE 2018 HOST VENUE FOR THE LONDON CHRISTMAS PARTY SHOW
Plaisterers' hall is the largest livery hall in London. Opened in 1972 and situated in the heart of the City of London, the venue is set within One London Wall and reflects the grandeur of a bygone era in an ultra-modern setting.
The spaces are made up of a large Great Hall, and four smaller adjoining spaces, the Mott Room, Livery Hall, Humber Room and Reception space. The range of rooms allows great flexibility for events and can be used individually for smaller occasions or as a whole for larger events.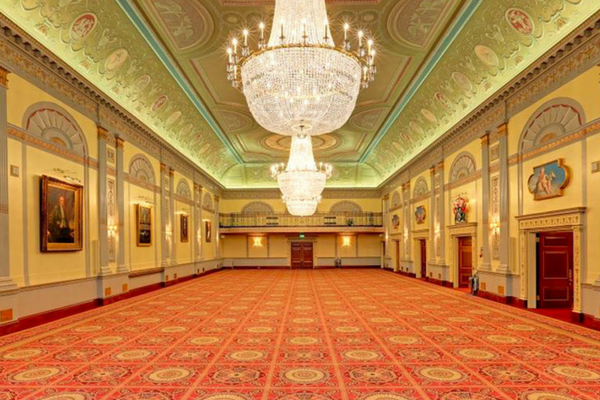 The Great Hall
For grand events the Great Hall is ideal. This is the largest of the event spaces at Plaisterers' Hall, and can accommodate up to 600 guests for standing events such as drinks receptions or up to 374 guests for seated events
Livery Hall
The largest of the smaller spaces is the Livery Hall, which is suited to receptions, dinners and theatre-style events for 30 to 220 guests.
Humber Room
Adjacent to the Livery Hall is the Humber Room, an elegant room that lends itself perfectly to sumptuous private dinners for 5 to 20 guests.
Mott Room 
The Mott Room can be found adjacent to the Great Hall, and is also suited to private dinners for 5 to 16 guests, or can be used as an additional space for larger corporate events in the Great Hall itself.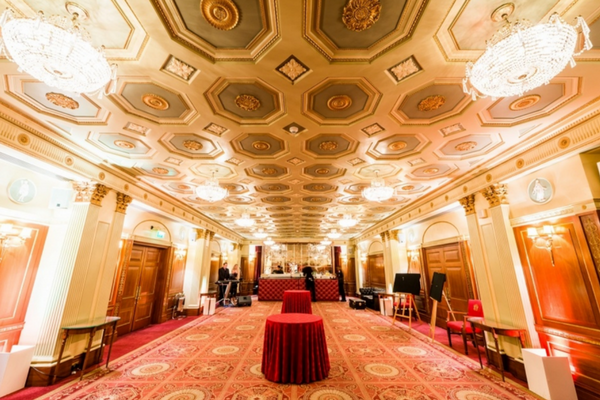 For more information about the venue or to book an event at Plaisterers Hall, please contact the team on the details below or click here to visit the Plaisterers' Hall website.
CONTACT INFO:
Tel: 020 7796 9333
E-mail: [email protected]
LOCATION
Plaisterers' Hall,
One London Wall
London
EC2Y 5JU
Plaisterers' Hall is located just a stone's throw from the Museum of London, on the corner of Noble St and London Wall.
SOCIAL MEDIA
FOLLOW THEM ON TWITTER, FACEBOOK OR INSTAGRAM
@plaisterershall