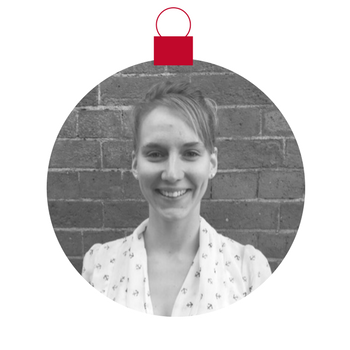 Clare McAndrew
Show Director & Marketing Manager
Clare joined Story Events as Marketing Manager after gaining 5 years experience marketing large scale B2B international exhibitions for the building & interior industry at ITE Group plc. She is delighted to be now working for Story and relishes the opportunity to let her creativity loose on these special and unique events.
Favourite Christmas Song: Shakin' Stevens, Merry Christmas Everyone is without a doubt my favourite. I love the sentiment behind the song and it never fails to make me feel all festive!
Perfect Winter's Day: Going for a walk in the countryside on a a crisp day when the sky is blue and the sun is shining. snuggling up on the sofa with my family watching Christmas films, in particular 'Miracle on 34th Street' ….I mean who doesn't believe in Santa!
Favourite Christmas Food: Sausages wrapped in bacon! I don't know why these aren't a part of roast dinner's all year round, they are absolutely delicious and I wait all year for this little taste of heaven!
Favourite Aspect of the Show: I love the creativity, fun and love that is poured into this show from the events team – it's no normal exhibition which makes it an absolute joy to be a part of.