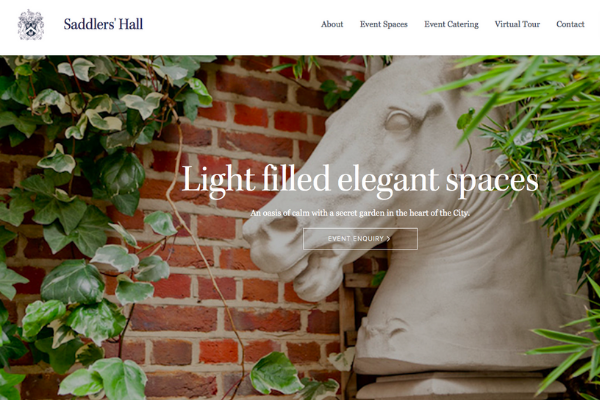 Party Ingredients launches new City Collection websites in time for the London Christmas Party Show 2021
Over the last few months, Party Ingredients has been working to refresh the websites of its City Livery Collection. Now launched, the four sites including Barber-Surgeons' Hall, Apothecaries' Hall, Saddlers' Hall, and Carpenters' Hall now have a cohesive look whilst championing their unique individual character. From Gothic Hall to Grand Country House, the sites are now easy to navigate for visitors, highlight the various Companies' rich past and their current charitable work. 
Each site has a 3D tour and fresh photography giving visitors a clear view of the flexibility of the venues and they're exceptional history. Below is the opening page to Saddlers' Hall website, an elegant country house in the heart of the City of London.
Each venue is ideal for Christmas parties of every style and shape, the difficultly will be choosing which one to use this year. You can meet the Party Ingredients team at the London Christmas Party Show 2021. Please register your attendance here.